About Bali Island
Bali is called the island where gods live.
Bali is the beautiful island circled by a coral reef. There are beautiful rice terrace, beach, sea, traditional temple etc. in Bali.

There is popular resort town of Kuta, Legian, Seminyak, Kerobokan, Sanur, Nusa Dua etc. in the beach side at the south.
There is a famous Ubud Village in side at the mountains.
There are many places where a yoga and meditation can be performed.

Many tourists visit Bali island to enjoy. Because Bali island have very beautiful, appealing, nature, tradition, culture etc.
Main place of sojourn
Kuta /Legian
Beach on west coast in Bali. There are many restaurant and bar cheerful place to be much. It's with high waves and very popular with surfers. It's possible to look at the sunset which sinks in a horizon from a beach.
Seminyak/Kerobokan
There are fashionable restaurants and cafe. The fashion is born from a store in this area.
Jimbaran
A beach near from the airport. There are many seafood restaurant. You can eat seafood dish while seeing the sunset.
Nusa Dua/Benoa
It's the beach in the east coast, there are a lot of first-class hotels.
Sanur
It is a quiet Beach and town with a wealth of nature.
Ubud
It's in a mountainous region in Bali. Many nature, traditional entertainment and art are a popular area.
Information
Geography
Bali is 1 inside the Indonesia 32 states. A state capital is Denpasar city. It's located in southern 1,000km from the equator. The area is 5633㎢.
Climate
I split in the rainy season (November-April) and the dry season (May-October).
A squall falls and the rainy season has rather high humidity.
The dry season is semiarid and the pleasant wind blows and it's felt coolly. There is a case that a morning and evening is cold in a mountainous region Ubud.
Language
An official language is Indonesian language. Balinese people speak Bali language. You can use in English at most hotels, shops for travelar.
Religion
Bali Hindu follower accounts for 90% in Bali.
Main holiday and Ceremony
■ Nyepi … New year in Bali. Use of going out, labor, fire are prohibited entirely. I meditate quietly on the day. The day for pray to a god for peace in the world. Tourist can't go out, too.
■ Indonesia Independence Day … August 17
■ Galungan … Gods and ancestor's soul are get off from heavens. The bamboo displayed (Penjor) is displayed in front of the house and the store. Whole Bali becomes showy and beautiful.
■ Kuningan … The gods and ancestor's soul return to heavens.
Currency
The unit of the money of Bali is a "Rupiah".
Bill ares 7 kinds of 1000, 2000, 5000, 10000, 20000, 50000 or 100000.
Coin are 4 kinds of 100, 200, 500 or 1000.
Q&A
Q:Is it a tour with other customers?
A:No. This is a private tour.
 Only your group will participate.
Q:Can I drop off at the airport or hotel in another area after the tour?
A:Yes. Please contact us.
Q:Can I book a tour alone?
A:Yes. Tour price is for 2 people.
Q:I don't want to go to tourist spots I'm not interested in.
A:OK. We will guide to only the tourist spots you are interested in.
Q:How much is the entrance fee,parking lot price,toll,dance enjoyment charge?
A:example...
 Parking lot price…about USD 0.4-2.5 / Per car
 Entrance fee…about USD 4.2-8.4 / Per person
 Toll…about USD 0.84-2.9 / Per car
 Dance enjoyment charge…about USD 8.4-12.5 / Per person
Q:Where are the meeting place?
A:We will pick you up at the hotel.
 This tour includes transportation.
【Notes】
※This is a private tour. Only your group will participate.
※Round-trip transportation service included.
※If you have no big luggage, You can ride the car 1-7 people.
※The contents / order of sightseeing may change.
※When entering a temple, please refrain from wearing short pants or tank tops that expose your skin. Also, for religious reasons, menstruating women cannot enter the temple.
※Please manage your valuables and luggage yourself.
※It is not a tour that guarantees the effects obtained from Spiritual places.
※Please wear comfortable shoes.
※Please take care of yourself during the tour.
※We do not recommend tourists with the elderly, children and back pain to tourist destinations with waterfalls and many stairs.
※Waterfalls, canyons etc. may get wet with water.
※Please note that we shall not be responsible for any loss, damages, troubles and injury.
【Pick-up and Drop Area】
Airport, Kuta, Legian, Seminyak, Kerobokan, Canggu, Jimbaran, NusaDua, Benoa, Sanur, Ubud
※Please contact us for different area.
【Payment】
※Please pay the driver in cash on the day.
※Include : Private Car, Petrol, English/Japanese/Indonesian Speaking Driver.
※Not Include : Entrance fee, parking lot price, toll, dance enjoyment charge, meal, drink, tip etc.
※Over time : Rp.100,000、USD 10、1,000 Yen / One hour / Per car
※Prices, notes etc. may change without prior notice.
※If you have a lot of luggage, the price will be different.
※There is an additional charge for long-distance driving and late night / early morning.
【Cancellation/Change fee】
You have to pay a cancellation or rescheduling fee in the situations listed below.
・8 day-before…0%
・7-5 day-before…30%
・4-0 day-before…100%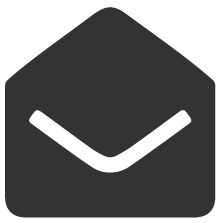 Contact Us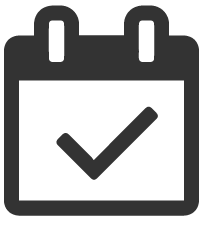 Reservation