About Us
Everything will produce a fun trip for your smile !
We are a tour company that produces a pleasant journey for our customers, with pleasant and dependable staff.
We will provide a special travel plan tailored to each customer.
For making fun memories with smile spreading,
Experienced drivers will plan according to hope, budget and time.

Bali is popular as a tourist destination. It is said "The islands where the gods live".
Cultures and arts such as traditional rituals and festivals, Balinese dance, paintings and wood carvings are rooted in the island.
Also, a beautiful temple, to fast and to wash one's body to purify oneself, meditation in sacred places, activities such as trekking and rafting, beautiful rice terrace that you can relax at leisurely, cute Asian goods shopping etc.

Bali island is very beautiful, appealing, and majestic, and will give you a lot of emotions.
Why don't you have a nice time with me too?
Chief driver of Karisma Bali Tour
I Ketut Suweca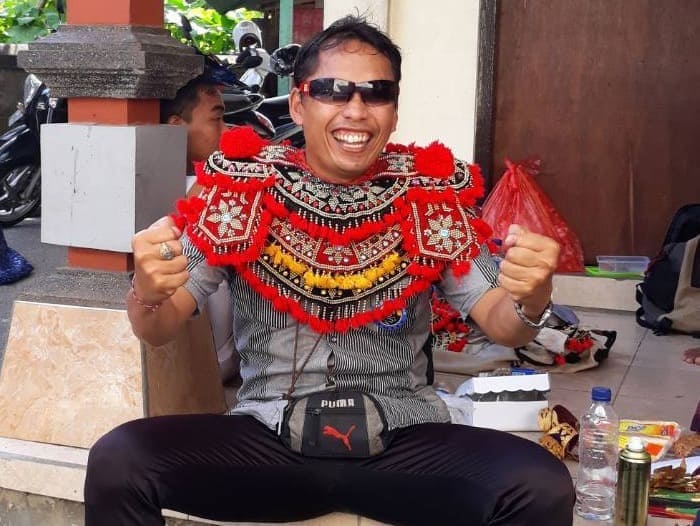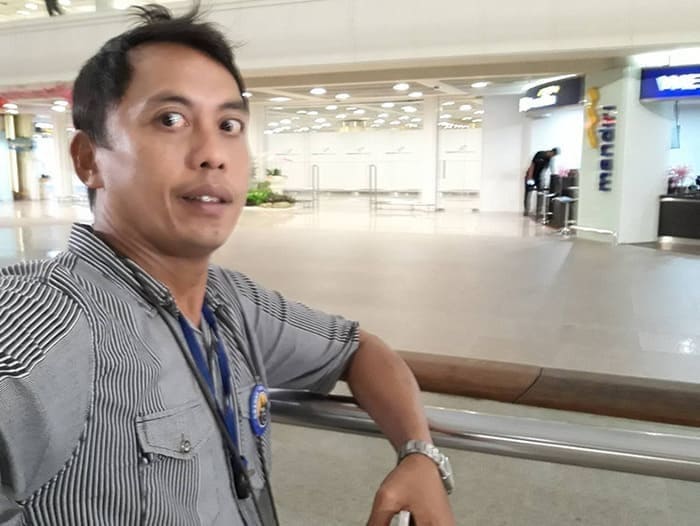 I Ketut Suweca is a chief driver of Karisma Bali Tour.
Karisma Bali Tour driver always keeps in mind "I will do my utmost to make tours that allow guests to have a good time."
He is fluent in English and Japanese, and has a bright and friendly personality. He talks with customers in a joke, and customers' reputation is excellent!
Also,he is enthusiastic and religious about prayers and religious events, he is familiar with to perform ablutions and meditation.
You can hear interesting stories about to perform ablutions and meditation from him.

He is accurate in time and can respond flexibly by taking advantage of his experience depending on the situation during the tour.
He is excellent as a leader of "Karisma Bali Tour", trusted by the driver companion, loved and respected.

Beside the driver industry, he also worked as a Balinese dance dancer, and he is a skilled man with experience of dancing in Japan.
He is training his marathon as a hobby, taking care of his favorite animals, and do volunteer work. He is a person with a personality full of vitality and kindness.

Many customers will be captivated by his charm.
He is a person who can understand the feelings of people.
If he can endure it, he will put up with it until he sacrifice hisself. Such he is a kind his heart is a strong person.
Please do have a good time together with I Ketut Suweca!
Driver Information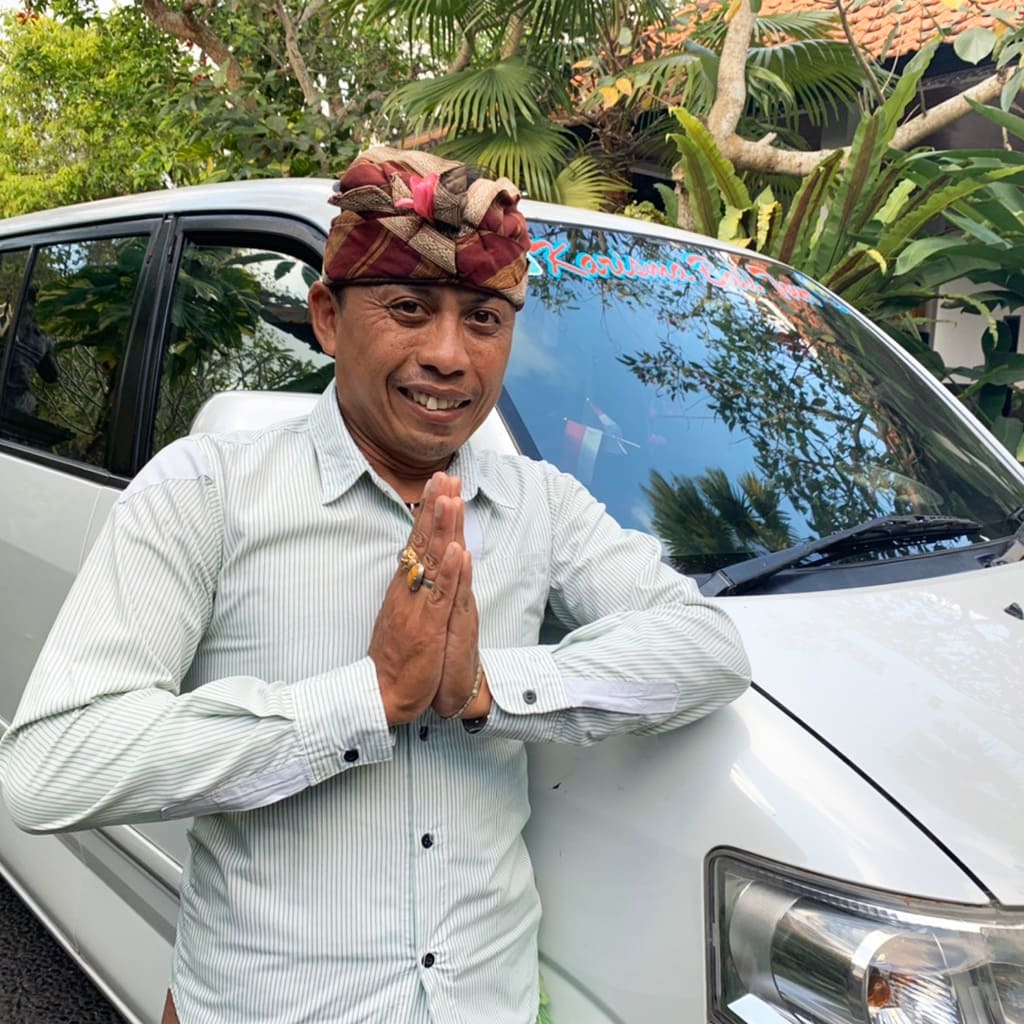 I Ketut Suweca
Nickname : Iki
Language: English, Japanese, Indonesian
Message :
We have many wonderful things, beautiful things, happiness and with the peaceful on our traveling. Welcome every time for you. And see you,,,,,!
Welcome to Karisma Bali Tour.
Thank you for using our travel website on your traveling.
Don't worry! I will doing max for your interesting and peacefuly.
Thank you for join with us!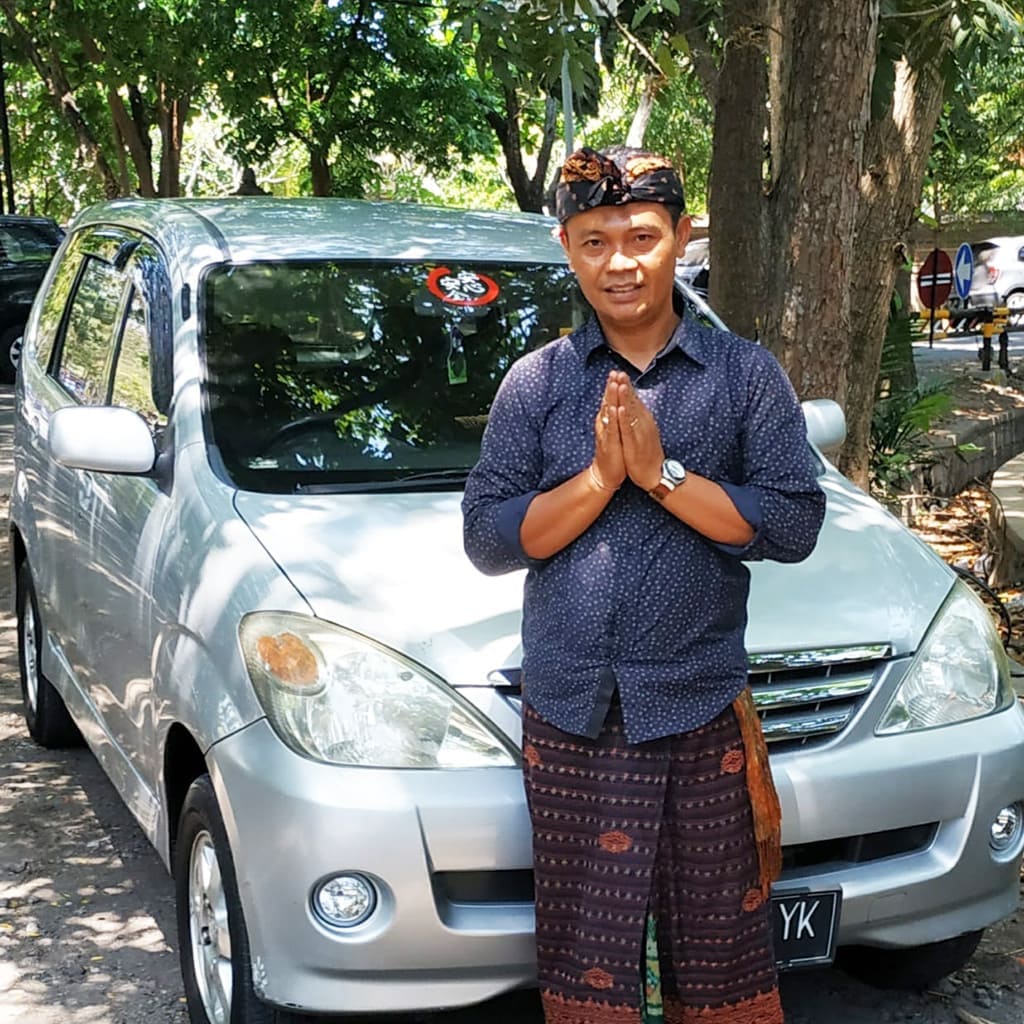 I Nyoman Susila
Language : Japanese, Indonesian
Message :
Nice to meet you. My name is Nyoman.
I live in the village of Peliatan in Ubud.
I love Japanese. I'm always studying Japanese. I'm studying so please forgive me if I make a mistake!
Thank you for your cooperation.
Would you like to go to Bali?
You can apply for a car charter. We will guide you in [safety and security].
Please contact us!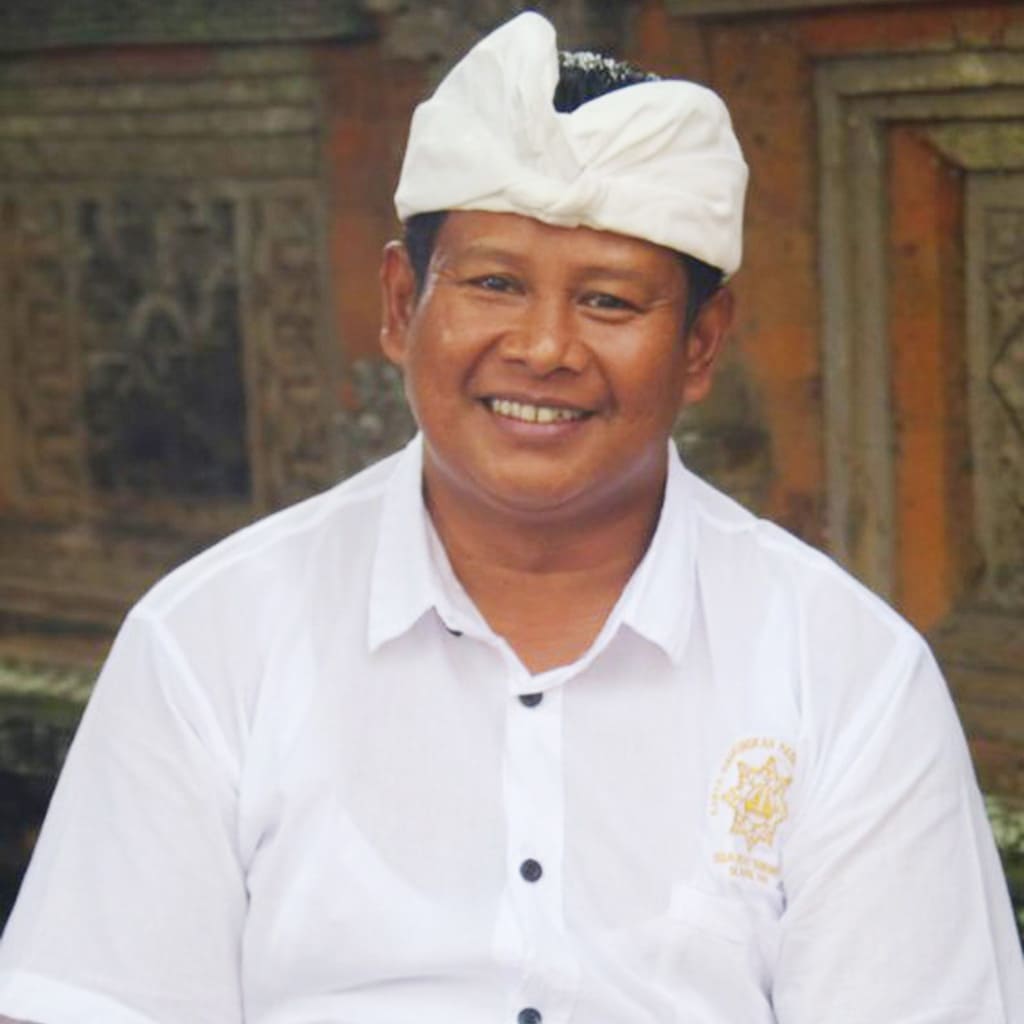 I Yance Prana
Nickname : Yance
Language: English, Japanese, Indonesian
Message :
KARISMA BALI TOUR IS THE BESTS.
Visit to Bali.Thank you.
Warm regards for Karisma Bali Tour, hopefully it will still be a good tour guide in Bali.
I Putu Eka Adhi
Nickname : Eka
Language: English, Japanese, Indonesian
Message :
I hope the Covid-19 will disappear soon. Let's do our best together.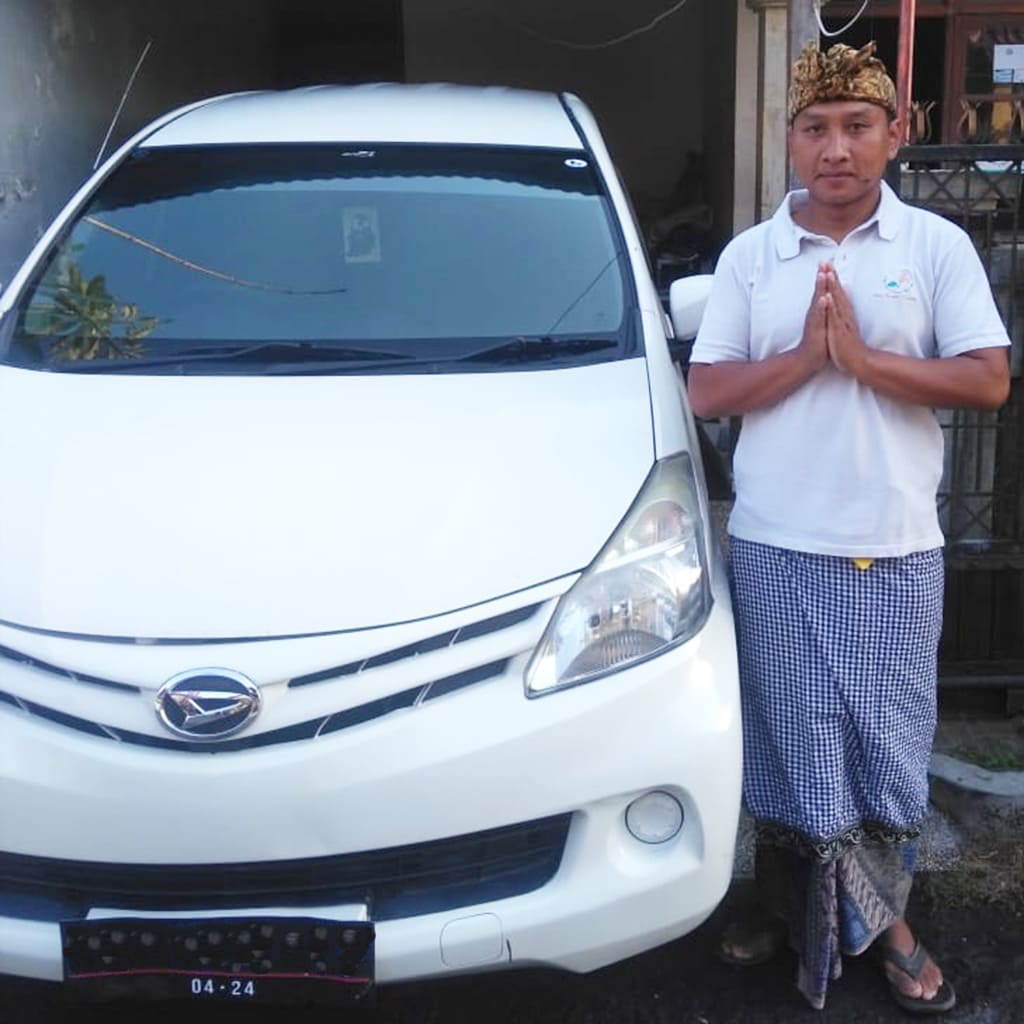 I Putu Hendra Arthawan
Nickname : Banyol
Language : English, Japanese, Chinese, Indonesian
Message :
Enjoy the little things of this life!
※Other driver information will be updated.
Company Details
【 Corporate name 】Karisma Bali Tour
【 Founder 】I Ketut Suweca
【 Capital 】Rp.350,000,000
【 Business contents 】Travel agency
【 Establishment date 】25 Juli 2012
【 License 】PT.Wisata Denpasar KM
【 Licence no 】551.21.018/0870/ASK.18/DISPMPT-2019
Q&A
Q:Is it a tour with other customers?
A:No. This is a private tour.
 Only your group will participate.
Q:Can I drop off at the airport or hotel in another area after the tour?
A:Yes. Please contact us.
Q:Can I book a tour alone?
A:Yes. Tour price is for 2 people.
Q:I don't want to go to tourist spots I'm not interested in.
A:OK. We will guide to only the tourist spots you are interested in.
Q:How much is the entrance fee,parking lot price,toll,dance enjoyment charge?
A:example...
 Parking lot price…about USD 0.4-2.5 / Per car
 Entrance fee…about USD 4.2-8.4 / Per person
 Toll…about USD 0.84-2.9 / Per car
 Dance enjoyment charge…about USD 8.4-12.5 / Per person
Q:Where are the meeting place?
A:We will pick you up at the hotel.
 This tour includes transportation.
【Notes】
※This is a private tour. Only your group will participate.
※Round-trip transportation service included.
※If you have no big luggage, You can ride the car 1-7 people.
※The contents / order of sightseeing may change.
※When entering a temple, please refrain from wearing short pants or tank tops that expose your skin. Also, for religious reasons, menstruating women cannot enter the temple.
※Please manage your valuables and luggage yourself.
※It is not a tour that guarantees the effects obtained from Spiritual places.
※Please wear comfortable shoes.
※Please take care of yourself during the tour.
※We do not recommend tourists with the elderly, children and back pain to tourist destinations with waterfalls and many stairs.
※Waterfalls, canyons etc. may get wet with water.
※Please note that we shall not be responsible for any loss, damages, troubles and injury.
【Pick-up and Drop Area】
Airport, Kuta, Legian, Seminyak, Kerobokan, Canggu, Jimbaran, NusaDua, Benoa, Sanur, Ubud
※Please contact us for different area.
【Payment】
※Please pay the driver in cash on the day.
※Include : Private Car, Petrol, English/Japanese/Indonesian Speaking Driver.
※Not Include : Entrance fee, parking lot price, toll, dance enjoyment charge, meal, drink, tip etc.
※Over time : Rp.100,000、USD 10、1,000 Yen / One hour / Per car
※Prices, notes etc. may change without prior notice.
※If you have a lot of luggage, the price will be different.
※There is an additional charge for long-distance driving and late night / early morning.
【Cancellation/Change fee】
You have to pay a cancellation or rescheduling fee in the situations listed below.
・8 day-before…0%
・7-5 day-before…30%
・4-0 day-before…100%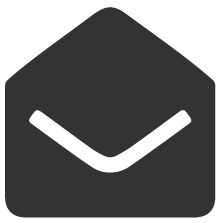 Contact Us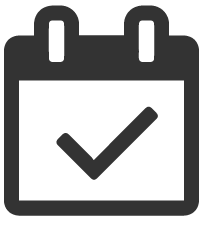 Reservation