Reservation
After entering requirements in the following form, please click "confirmation".
※is required item.
Q&A
Q:Is it a tour with other customers?
A:No. This is a private tour.
 Only your group will participate.
Q:Can I drop off at the airport or hotel in another area after the tour?
A:Yes. Please contact us.
Q:Can I book a tour alone?
A:Yes. Tour price is for 2 people.
Q:I don't want to go to tourist spots I'm not interested in.
A:OK. We will guide to only the tourist spots you are interested in.
Q:How much is the entrance fee,parking lot price,toll,dance enjoyment charge?
A:example...
 Parking lot price…about USD 0.4-2.5 / Per car
 Entrance fee…about USD 4.2-8.4 / Per person
 Toll…about USD 0.84-2.9 / Per car
 Dance enjoyment charge…about USD 8.4-12.5 / Per person
Q:Where are the meeting place?
A:We will pick you up at the hotel.
 This tour includes transportation.
【Notes】
※This is a private tour. Only your group will participate.
※Round-trip transportation service included.
※If you have no big luggage, You can ride the car 1-7 people.
※The contents / order of sightseeing may change.
※When entering a temple, please refrain from wearing short pants or tank tops that expose your skin. Also, for religious reasons, menstruating women cannot enter the temple.
※Please manage your valuables and luggage yourself.
※It is not a tour that guarantees the effects obtained from Spiritual places.
※Please wear comfortable shoes.
※Please take care of yourself during the tour.
※We do not recommend tourists with the elderly, children and back pain to tourist destinations with waterfalls and many stairs.
※Waterfalls, canyons etc. may get wet with water.
※Please note that we shall not be responsible for any loss, damages, troubles and injury.
【Pick-up and Drop Area】
Airport, Kuta, Legian, Seminyak, Kerobokan, Canggu, Jimbaran, NusaDua, Benoa, Sanur, Ubud
※Please contact us for different area.
【Payment】
※Please pay the driver in cash on the day.
※Include : Private Car, Petrol, English/Japanese/Indonesian Speaking Driver.
※Not Include : Entrance fee, parking lot price, toll, dance enjoyment charge, meal, drink, tip etc.
※Over time : Rp.100,000、USD 10、1,000 Yen / One hour / Per car
※Prices, notes etc. may change without prior notice.
※If you have a lot of luggage, the price will be different.
※There is an additional charge for long-distance driving and late night / early morning.
【Cancellation/Change fee】
You have to pay a cancellation or rescheduling fee in the situations listed below.
・8 day-before…0%
・7-5 day-before…30%
・4-0 day-before…100%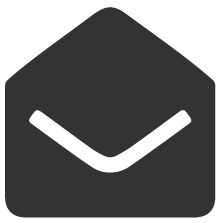 Contact Us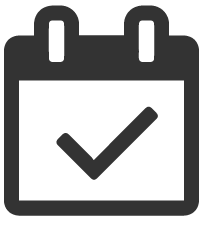 Reservation