Bali Interest Place to Visit
Bali is known as the Island of the Gods for a reason.
Its population holds most of Bali Hindu minority. Bali is known for surfing, ancient temples etc.
Bali is popular tourist destination for travelers from all over the world.
You make the perfect trip to see Bali's ancient and natural wonders.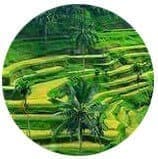 Tegallalang
This area is famous tourist attraction for beautiful rice terraces, Tegalalang Rice Terrace is one of the tourist icon in Ubud Bali. You will enjoy the beautiful panorama of valley with rice terrace and coconut trees ornament it.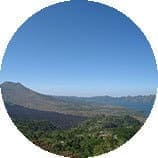 Kintamani
From Kintamani, you can enjoy the sweeping views over Mt. Batur of the magnificent Bali volcano and Lake Batur of World Cultural Heritage.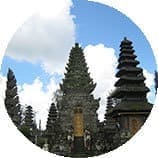 Ulun Danu Batur Temple
World Cultural Heritage
Ulun Danu Batur Temple is dedicated to the goddess of lakes and rivers, Dewi Danu. Water is extremely important to the Balinese so the goddess and the temples built to worship her are very sacred to the Balinese Hindus.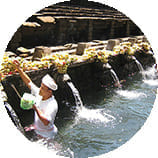 Tirta Empul Temple
World Cultural Heritage
Tirta Empul Temple visit many tourists and domestic. This temple has holy spring water being used as holy water for various religious ceremony for Hindu people. You can to wash one's body to purify oneself in the temple.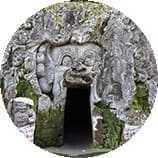 Goa Gajah Temple
An elephant cave or Goa Gajah Temple is the name of the location with the legacy of archaeology with the shape of the cave decorated with beautiful relief on the wall outside the cave.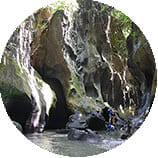 Hidden Canyon Beji Guwang
There is a beautiful and fascinating place. Hidden Canyon Beji Guwang is a river with a stone wall that is formed and patterned very wonderful because eroded by river water for hundreds of thousands years to create a masterpiece that makes everyone amazed.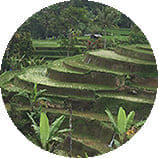 Jatiluwih
World Cultural Heritage
Jatiluwih Rice Terrace is a favorite tourist destination in Bali famous with the beautiful rice terrace unfolding from the foot of mountain until the coastal side.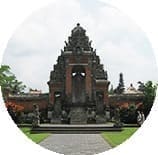 Taman Ayun Temple
World Cultural Heritage
Taman Ayun literally translates as "Beautiful garden" and is generally regarded as one of the most attractive temples of Bali. It is a special temple where the deified ancestors of the Raja Dynasty of Mengwi and important gods of other temples are honored.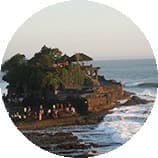 Tanah Lot Temple
Tanah Lot Temple is romantic place. Temple is on the rock facing the wide open ocean, perched high above the crashing waves below, with as background the colorful sky at dusk, lit by the slowly disappearing setting sun. It will be an incredible memory to treasure all your life.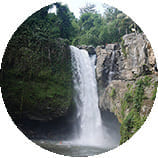 Tengenungan Waterfall
You can feel a minus ion can absorb and refresh enough air in Tengenungan Waterfall. The sound of that waterfall is allegedly very beautiful. Tengenungan Waterfall is located just 30 minutes from Ubud and around 30 minutes from Sanur and you can find the location.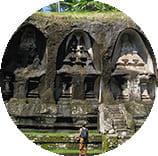 Gunung Kawi Temple
It comprises 10 rock-cut candi (shrines) that are carved into some 7 metre high sheltered niches of the sheer cliff face. The ruins are worth visiting.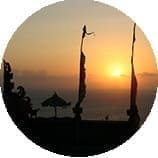 Uluwatu Temple
The best spot for sunset is at the Uluwatu Temple itself. This temple is located on the rock near the beach in the southwest of Bali so that there is nothing to block to see the sunset. Besides that, you can also see the beauty of the beach from the top. You can enjoy watching Kecak Dance when the sun sinking in the west is beyond description.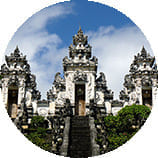 Lempuyang Temple
The Lempyan Temple is one of Bali's oldest and most respected temples, alongside the Besakih Temple. It is also believed to exist before the majority of Hindu temples on the island. From the "Heaven Gate" of Lempyan Temple, the whole landscape looks very beautiful.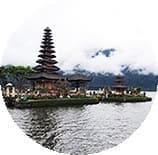 Ulun Danu Bratan Temple & Lake Bratan
Ulun Danu Bratan Temple is a built very beautiful temple so that I may appear in Lake Bratan. If a fog sets in, it's more fantastic, and there is mystery which charms people. Gods of goddess Devi in Lake Bratan are deified.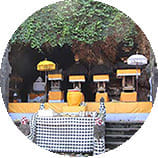 Goa Lawah Temple
Goa Lawah Temple is one of Bali's most important temples. It features a complex built around a cave opening that is inhabited by hordes of bats, and its name translates to "Bat Cave Temple".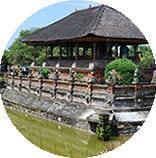 Kertha Gosa
Kertha Gosa in the Semarapura palace site was used as an Areopagus in Klungkung. A wonderful painting is drawn in the ceiling of the building. The painting drawn by a ceiling painting, religious moral, the picture which is told and explained is drawn.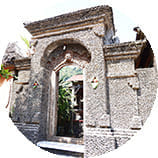 Tenganan Village
Tenganan Village is one of Bali's oldest ancient villages. Tenganan Village is designated as a tourist destination in Bali. The scenery of this village is very beautiful.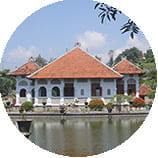 Tirtagangga
Tirtagangga is the water palace built here by the King of Karangasem. It is though widely used to refer to the general area which includes the water palace and some particularly stunning rural areas around.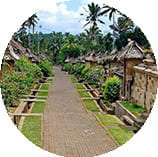 Panglipuran Village
You can also find beautiful traditional village with typical Balinese houses with an authentic traditional way of life that is still practiced by its people until today.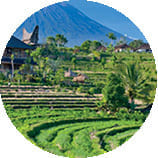 Sidemen village
You find the beautiful Mountain, beauty rice paddy scenery and cultural highlights interested in Sidemen village. This village is a very tranquil village.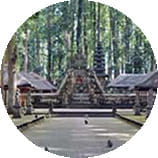 Bukit Sari Temple
Many monkeys live in this temple. This temple is a sanctuary of monkey. This temple have a mysterious atmosphere.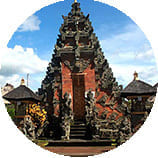 Batuan temple
The Batuan temple is considered as the oldest temple in Bali Island. This temple was designed with Balinese ornaments and the roof was made from the fiber of the coconut tree with black color. The Temple is designed very beautiful.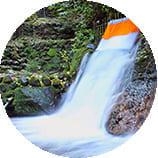 Dalem Pingit Temple
A tourist is a little quiet purification place. Very beautiful nature is much, and others can expect the therapy effect at a purification place like a waterfall. Many people to wash one's body to purify oneself at this temple.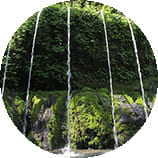 Tirta Sudamala Temple
The purification in Tirta Sudamala Tempel is famous for "The negative energy is scoured.", "Sickness is cured."I'm purified in the water from the high location for a body, and it's said that the high therapy effect is obtained.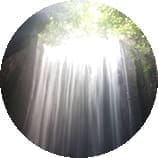 Tukad Cepung Waterfall
The fantastic go down the stairs, walk in the river and go to the back and waterfall that took a light shows you! The waterfall provides refreshment for people. You will be able to fully enjoy nature and get refresh.
Puri Lukisan Museum
The Puri Lukisan Museum is the oldest art museum in Bali which specialize in modern traditional Balinese paintings and wood carvings. The museum is located in Ubud, Bali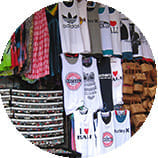 Ubud Market
You can find beautiful silk scarves, lightweight shirts, handmade woven bags, baskets or hats, statues, kites and many other handcrafted goods in Ubud Market. You can buy various souvenirs there.
Q&A
Q:Is it a tour with other customers?
A:No. This is a private tour.
 Only your group will participate.
Q:Can I drop off at the airport or hotel in another area after the tour?
A:Yes. Please contact us.
Q:Can I book a tour alone?
A:Yes. Tour price is for 2 people.
Q:I don't want to go to tourist spots I'm not interested in.
A:OK. We will guide to only the tourist spots you are interested in.
Q:How much is the entrance fee,parking lot price,toll,dance enjoyment charge?
A:example...
 Parking lot price…about USD 0.4-2.5 / Per car
 Entrance fee…about USD 4.2-8.4 / Per person
 Toll…about USD 0.84-2.9 / Per car
 Dance enjoyment charge…about USD 8.4-12.5 / Per person
Q:Where are the meeting place?
A:We will pick you up at the hotel.
 This tour includes transportation.
【Notes】
※This is a private tour. Only your group will participate.
※Round-trip transportation service included.
※If you have no big luggage, You can ride the car 1-7 people.
※The contents / order of sightseeing may change.
※When entering a temple, please refrain from wearing short pants or tank tops that expose your skin. Also, for religious reasons, menstruating women cannot enter the temple.
※Please manage your valuables and luggage yourself.
※It is not a tour that guarantees the effects obtained from Spiritual places.
※Please wear comfortable shoes.
※Please take care of yourself during the tour.
※We do not recommend tourists with the elderly, children and back pain to tourist destinations with waterfalls and many stairs.
※Waterfalls, canyons etc. may get wet with water.
※Please note that we shall not be responsible for any loss, damages, troubles and injury.
【Pick-up and Drop Area】
Airport, Kuta, Legian, Seminyak, Kerobokan, Canggu, Jimbaran, NusaDua, Benoa, Sanur, Ubud
※Please contact us for different area.
【Payment】
※Please pay the driver in cash on the day.
※Include : Private Car, Petrol, English/Japanese/Indonesian Speaking Driver.
※Not Include : Entrance fee, parking lot price, toll, dance enjoyment charge, meal, drink, tip etc.
※Over time : Rp.100,000、USD 10、1,000 Yen / One hour / Per car
※Prices, notes etc. may change without prior notice.
※If you have a lot of luggage, the price will be different.
※There is an additional charge for long-distance driving and late night / early morning.
【Cancellation/Change fee】
You have to pay a cancellation or rescheduling fee in the situations listed below.
・8 day-before…0%
・7-5 day-before…30%
・4-0 day-before…100%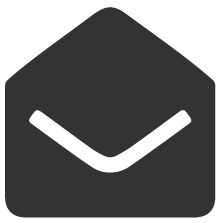 Contact Us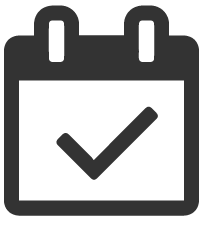 Reservation